Inaugural Lehigh Valley Language Immersion Education Conference
Moravian Academy will host the Inaugural Lehigh Valley Language Immersion Education Conference on Saturday, September 26, 2020, and you are invited!
If you are involved in an immersion program or a dual language program, as a principal, director, coordinator, or faculty member, if your school is considering immersion or if you know of others who would like to learn more about immersion education, this conference is for you. Join us for a day of conversations, professional learning opportunities, and fellowship as we continue the important work of language immersion education within our community of learners in the Lehigh Valley and beyond.
Inaugural Lehigh Valley Language Immersion Education Conference
Saturday, September 26
Moravian Academy Merle-Smith Campus
Keynote speaker Ana Sainz de la Peña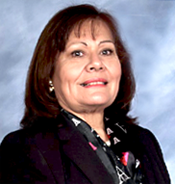 Ana Sainz de la Peña is a Language Development Consultant for Global Education Consulting Group in Allentown and a Consultant for Pennsylvania Training and Technical Assistance Network (PaTTAN) in Harrisburg, working with Multi-Tiered Systems of Support and English learners.
Prior to this position, she was the Director of English for Speakers of Other Languages (ESOL) and Bilingual Education Programs at The School District of Philadelphia, Director of English as a Second Language and World Language Program in Allentown School District and Spanish Immersion Teacher in Southern Lehigh School District. Her professional experience in educational administration and expertise in the area of English Language Development includes leadership positions at the Pennsylvania Department of Education and Title III Director. With more than 25 years of teaching experience in K-12 and in higher education, she has been adjunct faculty for graduate programs at DeSales University, Center Valley and Cedar Crest College, Allentown. She has been a member of the Advisory Board for Lehigh University College of Education, Commissioner for The Governor's Advisory Commission on Latino Affairs (GACLA) and Chair of the Education Commission of GACLA.
Who inspires you?
We will present an award for Language Immersion Champion on the afternoon of June 15, please send us your nominations.
Presenter Registration
The inaugural conference will be held at Moravian Academy - June 15, 2020. The online submission link will close on March 31, 2020. Proposals received after the deadline will be held as "alternates" to be reviewed at a later date on a space available or conference need basis.
We look forward to seeing you in June.