8th-Grade Spring Break Adventure
In order to truly understand the southwest you can't just read about it in books, you have to fully immerse yourself in the landscape and culture. This year, we are giving Swain and Downtown Campus 8th Graders just that chance through our optional spring break adventure to New Mexico!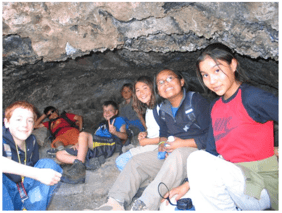 Throughout the course of the week, students will hike, visit local communities, explore archaeological sites and natural wonders, and rock climb. Through each of these activities, students, led by school chaperones and Upper School counselors, will get to know themselves and each other in new ways. What a great way for the Class of 2026 to preview their 9th-grade year!
Description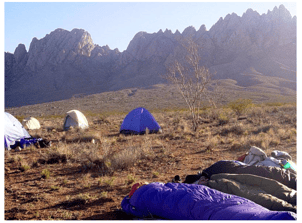 Upon landing in Albuquerque, the expedition team will meet up with outdoor educators from Cottonwood Gulch who will lead them into the wilderness of New Mexico. Students will camp each night, sometimes in campgrounds and sometimes in more rugged locations, with vehicles and gear support from Cottonwood Gulch. Activities will likely include day hikes, visiting local communities, exploring archaeological sites and natural wonders, rock climbing, time spent around the campfire, and stargazing. Cottonwood Gulch will supply group camping gear, including everything needed for meals. Students will have a packing list, which will include bringing their own sleeping bags, water bottles, journals, and hiking shoes, for example.
COVID-19 Protocols
All members of the trip will follow COVID-19 protocols as determined by Moravian Academy and Cottonwood Gulch, as well as the airport, airline, and New Mexico guidelines. Questions about masks, vaccinations, and any testing beforehand will be addressed at the information night. If the trip is canceled by the school for COVID-19 related reasons, families will receive a refund of the balance after the airline tickets and deposit to Cottonwood Gulch, which are non-refundable after November 15.
Cost
The cost of this optional trip will be approximately $1,800, with the possibility of reducing that once airfare is finalized. There is limited financial support available as well as personal gear to borrow.
Timeline
Monday, October 1: Student interest surveys due
About Cottonwood Gulch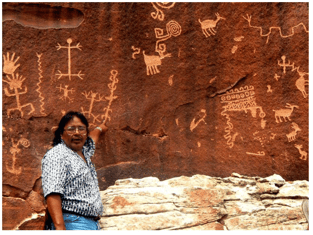 Cottonwood Gulch Expeditions is a non-profit 501(c)3 organization with 90 years of experience leading outdoor expeditions. The organization is a friend of Moravian Academy and Swain, with several faculty and students who have prior experience with Cottonwood Gulch expeditions, including prior school trips. You can read more online about Cottonwood Gulch and their outdoor classrooms, art and science programs, and network of Native and local communities.