Post-SIP Fifth Grade Attends Talk of Acclaimed Author and Illustrator
This week, Post-SIP Fifth Grade attended a Virtual Author Talk with Vashti Harrison, the author of the Little Leaders series and the illustrator for books such as Sulwe and Hair Love. The event was part of FligGrid's Virtual Field Trip series to celebrate World Read Aloud Day.
The talk was fantastic! Vashti showed everyone her studio, spoke about her writing and drawing process and what she uses for her illustrations, taught students how to draw her iconic Little Leaders, and even answered some questions. I am including a couple of pictures from the event and the clip when she chose Mia's question to answer first.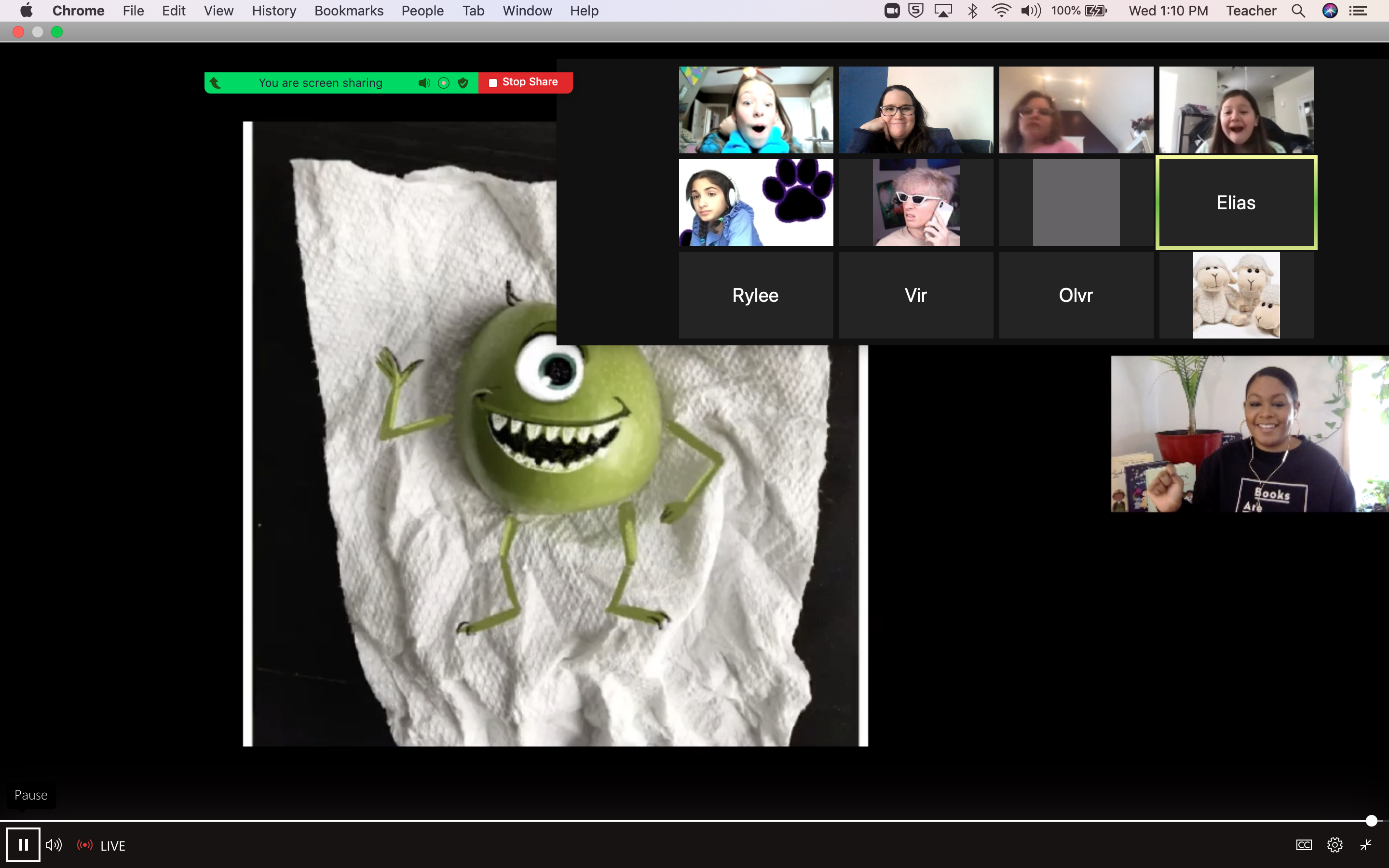 In this picture, she was explaining how everyday items can serve as inspiration. She explained how the apple made her think of Mike Wozaowski from the movie Monster's Inc. You can see the reaction of Mia '28 and Ava '28!

Video clip with Vashti answering Mia's question. As you can see, we were all very excited!

Video clip of the drawing lesson.
Attending this event was a wonderful tie-in not only for Black History Month but also the non-fiction Readers Workshop unit we are currently working with. It was a great experience for all, and I was so happy that we were still able to participate while we were virtual.