Super Silent Auction Items!
This group of special items we've deemed "Super Silent" because they are especially unique and exciting. Checkout our select group below and plan to bid the weekend of March 19-21 at the Spirit of Spring Virtual Auction.
There's still time to donate to the Auction. Please complete our ONLINE FORM by March 12 to donate an item.
101 Handmade Wooden Boat
Upper School woodworking students, led by woodworking teacher Michael Brolly, have been busy cutting, sanding, building and constructing a 14 1⁄2' row/sail wooden boat that has an amazing story behind it, all leading back to a special Moravian Prep alum, Mr. John Guider '67P. You can own this versatile boat and take it on a life-time of journeys. Kit costs to build are $2,500+, purchasing made $4,000+, built by Moravian Academy students priceless! Expected completion, May 2021.
Donated by: Michael and Lynne Brolly, John Guider '67P, Moravian Academy


102 Private Jet Transportation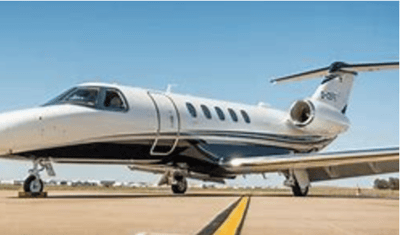 Hop on a Citation IV private jet to an East Coast destination of your choice. Travel in style to a place that may not be as easy to fly to commercially. Whether it's Kiawah Island, SC; Key Largo, FL; Sea Island, GA; or Lake Placid, NY, these are just a few destinations perfect for an extended long weekend. This item includes round trip private jet transportation for up to a four day trip. Reservations must be arranged with the Office of Institutional Advancement by June 1, 2021 and will be agreed upon by the donors and the winners. Fair Market Value: $8,000.00
Donated by: Christopher Weiler and Jennifer O'Hara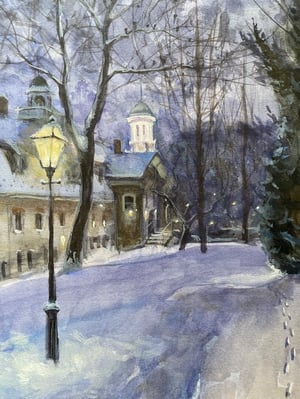 103 Original Watercolor Painting of Moravian Chapel
Local artist and Moravian Academy father, Sergei Yaralov of Yaralov Gallery has created an original watercolor painting of the "Old Moravian Chapel" in Historic Bethlehem. This beautiful watercolor will be a reminder of the meaningful chapel services your Lower and/or Middle School student attended. Size 14" x 21".
Fair Market Value: $2,500.00
Donated by: Sergei Yaralov of Yaralov Gallery


104 Martin Earth Guitar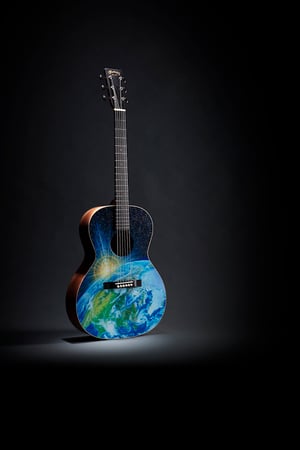 It's not just a guitar. It's a call to action on climate change. A reminder to preserve the planet for future generations. To show their dedication to this cause, Martin Guitar created the first acoustic guitar that is both 100% FSC®-certified and 100% plastic-free. Its top, emblazoned with a work by renowned artist Robert Goetzl, is as stunning as it is powerful, a reminder of what we're fighting for. And even the gig bag is sustainable: made from hemp—a Martin first. So play, preserve, and protect the planet with the most environmentally friendly guitar on earth. Fair Market Value: $2,249.00
Donated by: C.F. Martin & Co. Inc.
105 Legendary Exotics Scenic Driving Tour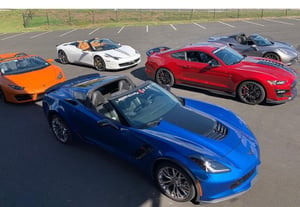 This intimate exotic car driving experience is a 3-hour journey either along the Delaware River into the winding roads of rural Pennsylvania (Covered Bridge Tour) or along scenic and rural roads of New Jersey as we journey towards the Jersey coast (Tour to the Shore). You will get to experience all the cars on the tour as we stop at designated areas roughly every 30 minutes and you rotate into your next exotic. To be used in the 2021 Tour Season which runs from March through November. Fair Market Value: $649.00
Donated by: Legendary Exotics
106 Moravian Academy Corntoss Game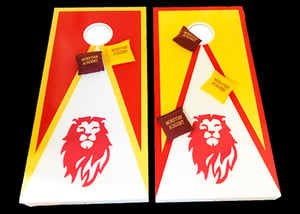 Uniquely designed Moravian Academy Corntoss Game, complete with embroidered corn bags, score keeper and drinks holder. This will be the perfect addition to your summer barbecues! Fair Market Value: $300.00
Donated by: The Mira Family and The Marsh Family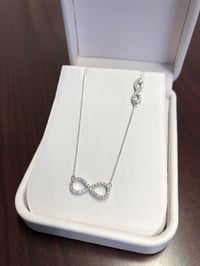 107 Custom Infinity Diamond Necklace
This exquisite diamond necklace is 14 karat white gold, the diamond weight is .32 ct., the color is G-H, and the clarity is S1.
Fair Market Value: $1,225.00
Donated by: Musselman Jeweler's
108 Food Truck Lunch at MA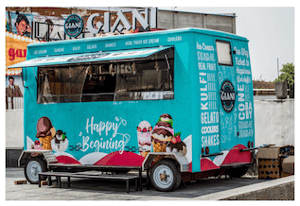 Assistant Head of School Erica D'Agostino and Director of Institutional Advancement Bob Zaiser will offer a food truck meal for an entire class! The date and the food truck will be agreed upon by the purchaser and the donors. Must be used by May 30, 2022. Fair Market Value: $400.00
Donated by: Erica D'Agostino and Bob Zaiser
109 Ice Cream Truck at MA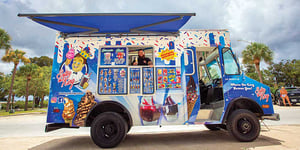 Have an ice cream truck come to school and treat your classmates. This item goes to the highest bidder and will feed a cohort in the Lower School. Fair Market Value: $250.00
Donated by: Dylan Deal, Benita Griffin and Bob Zaiser
110 Choose Your Own Adventure: Pandemic Recovery Edition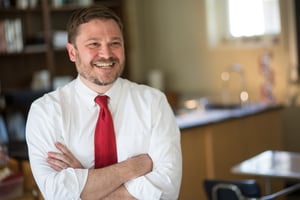 Here are three options for how to celebrate in MA-style when socializing returns in full force! Choose one adventure from these options: 1) a lock-in slumber party at the Downtown Campus to give your child's grade a special night at Moravian Academy; 2) an outside bonfire at the Merle Smith campus for students from one of the Upper School grades, complete with dinner and serious heat; or 3) an adult mixer at Benigna House for you and other parents from your child's grade, with catered fare and paired wine. The item will require a mutually planned date in the future when safety protocols allow increased socializing. Gather a group bid to bring one grade something extraordinary to look forward to at school.
Donated by: Jeff and Courtney Zemsky
111 "Old Chapel, Spring" Original Oil Painting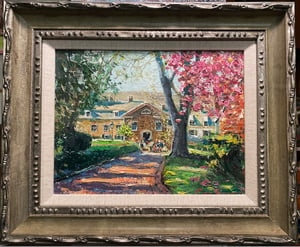 Local artist and Moravian Academy father, Sergei Yaralov of Yaralov Gallery has created another stunning original oil painting of Moravian's Old Chapel in Historic Bethlehem. This vibrant spring themed scene is another version of this iconic Wednesday morning chapel memory. Size 8" x 10.5". Fair Market Value: $950.00
Donated by: Sergei Yaralov of Yaralov Gallery