The Bill and Congetta Humphries Memorial Fund for LGBTQ Studies
Moravian Academy is pleased to announce that William "Bill" Humphries '69P and Marilyn Humphries '71P have established The Bill and Congetta Humphries Memorial Fund for LGBTQ Studies.
The Memorial Fund expresses love for the Moravian Academy community in support of individual students' journeys. Importantly, this Fund also supports the legacy of the Humphries family and their leadership.
Bill, a retired software engineer and technical writer whose clients include numerous Fortune 500 companies, and his sister, Marilyn, a photographer and photojournalist who has covered social justice issues for 40 years, established the Fund in honor of their parents.
"The dedication to our parents, Bill and Congetta, is a thank-you for providing the love and environment, of which Moravian was a key part, that allows both of us to enjoy full, gratifying lives in diverse communities. They were astonishing individuals. They would be thrilled to know that this endowment was named for them," says Bill.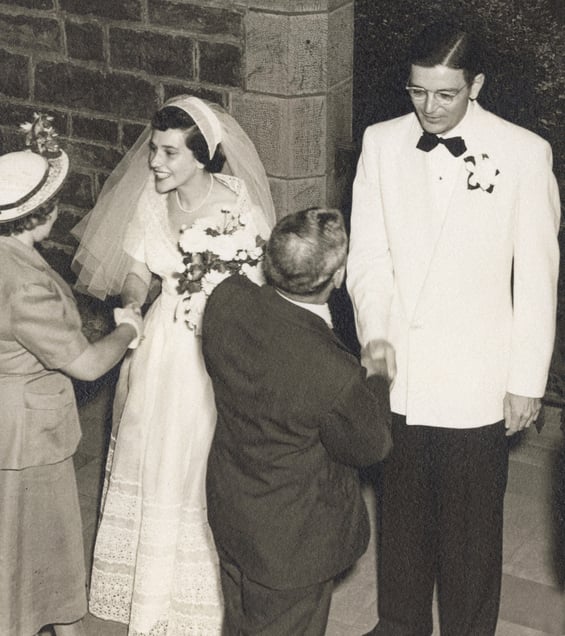 "My parents were progressive and had an expansive perspective about life," says Marilyn. They supported her when she came out as a teenager, which was "remarkable" given the attitudes toward LGBTQ people at the time. "My mother lived nearly 30 years longer than my father, and as she aged she became a mom to many of our LGBTQ friends, lending her love and support. She always said the most important thing in life was to love your children."
Marilyn is thrilled that her brother is taking the initiative to establish the endowment, while Bill credits his sister for serving as inspiration behind the decision. "My delightful sister Marilyn has devoted her life, in the most visceral sense of the word, to documenting civil rights and gay/transgender issues with her camera. When I approached her with the idea, she eagerly agreed to help develop endowment projects," says Bill.
Together, the Humphries family is making a difference for present and future students, faculty, and families, particularly those who are members of the LGBTQ+ community. Bill remembers his own "stilfling experience" of "being a gay teenager in Bethlehem in the sixties." According to Bill, "This endowment is intended to reinforce the accepting and even curious culture that is replacing that of 50 years ago."
Marilyn hopes their gift will continue to grow visibility and awareness. "I believe the curriculum represents the values of the school and LGBTQ studies will engender a sense of inclusiveness, strengthening the community not just for LGBTQ people but for the entire school," she says.
Moravian Academy thanks Bill and Marilyn for their inspiring gift. The establishment of this Fund will support Moravian Academy, and its various programs, in realizing its mission to develop the unique potential of every individual through courageous conversations and learning about identities within our community.
The Bill and Congetta Humphries Memorial Fund for LGBTQ Studies will extend the environment of love and understanding to more students.