A Visit to the Moravian Museum of Bethlehem
In second grade, one of our social studies units explores the life of the Colonial Moravians.
Earlier in the school year we took a field trip to Burnside Plantation where we were greeted in German by guides dressed in colonial clothing (pictured below). During this trip we completed several interactive activities such as writing with a quill and ink, building a wooden barn using teamwork and specific log placements, and pretending to be horses in order to push a large water wheel. We found these interactive activities quite intriguing!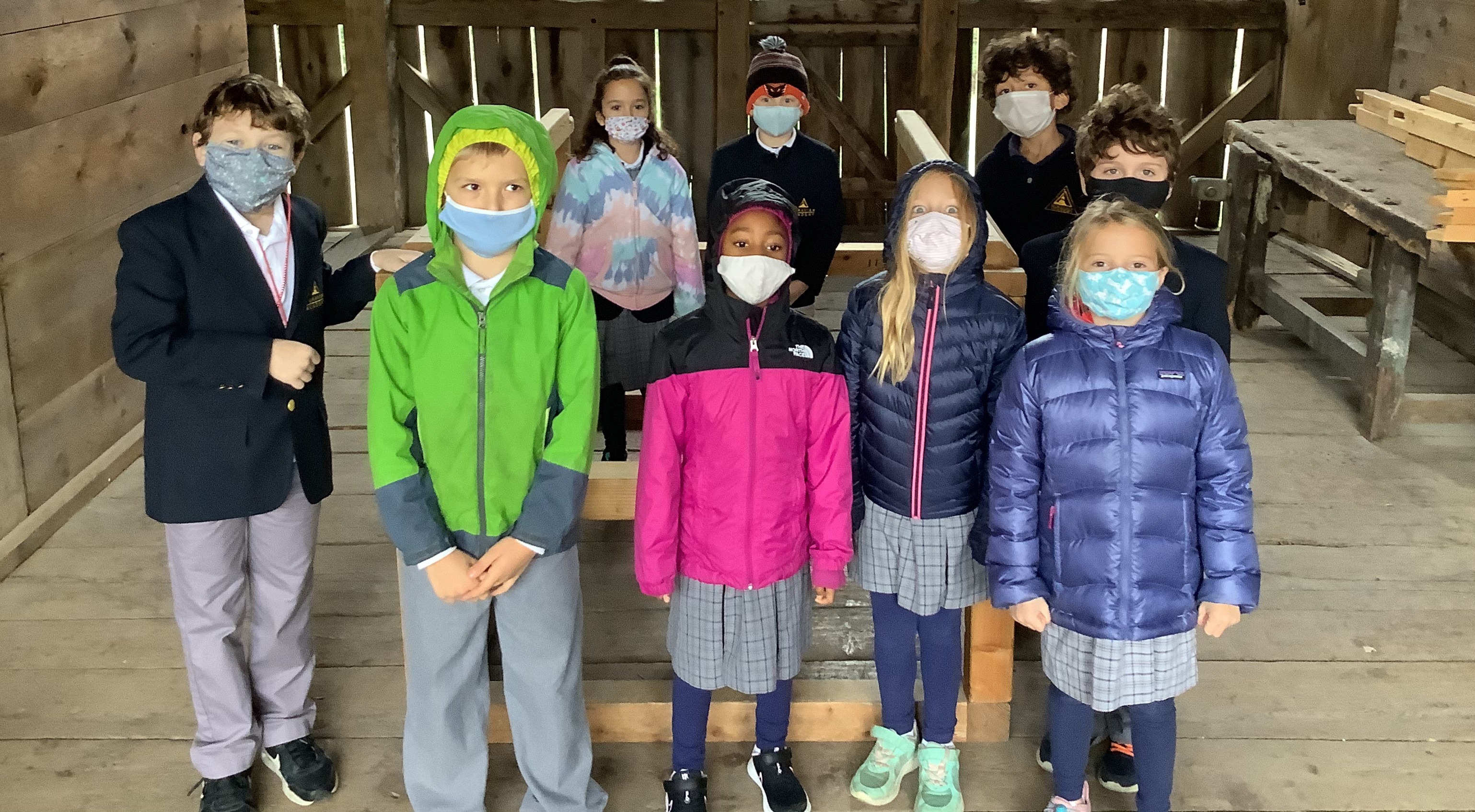 This week, to further our knowledge, we visited the Moravian Museum of Bethlehem. We got a glimpse into how the Moravians worshiped, lived, what their days consisted of, and much more. Children were impressed to know they had the first hospital and pharmacy in the area. We also learned if there was ever a fire everyone would grab a bucket made of leather, fill it at the creek, and quickly get to work. We realized that although many things have changed since the Colonial Moravians lived in Bethlehem, a few things remain the same, like our love for education!