Fifth Grade Serves Cereal Book Reports
Have you ever read the back of the cereal box while eating your breakfast? Well, fifth grade has been busy designing their own cereal boxes.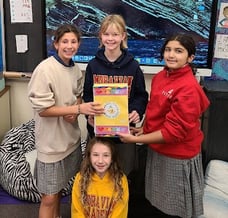 Students were working in small reading groups called book clubs. Each group had their own book to read and they worked collaboratively on the assignments. The final project during book clubs was to design a cereal box that told a story about the book they had read.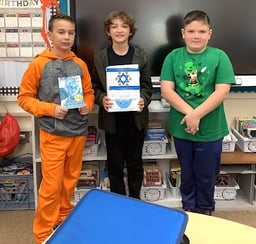 Students had to design a cover for their cereal box that had at least three symbols from the books that they had read. They had to think of a creative title to give their cereal. On the back of the cereal box was a summary of the story and the themes of the book. On the sides of the box were the problems and characters.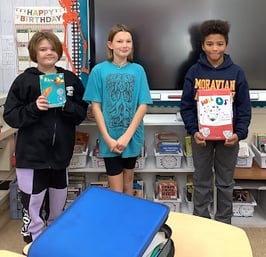 Some of the books read were Holes by Louis Sachar, A Mango Shaped Space by Wendy Mass, Al Capone Does My Shirts by Gennifer Choldenko, Fever 1793 by Laurie Haulse Anderson, Rules by Cynthia Lord, Wonder by RJ Palacio , Small as an Elephant by Jennifer Jacobson, and Number the Stars by Lois Lowry.