Eighth Grade Sneaks a Peek for a Smooth Transition
Eighth-grade students from the Swain and Downtown Campuses got a treat these past two weeks.
Each member of the Class of 2027 was invited to the Merle-Smith Campus where they were greeted by our amazing student ambassadors and were given the opportunity to select a class to visit. Our ambassadors gave visiting students a tour of campus, answering their questions and showing them the 120 acres of splendid campus beauty.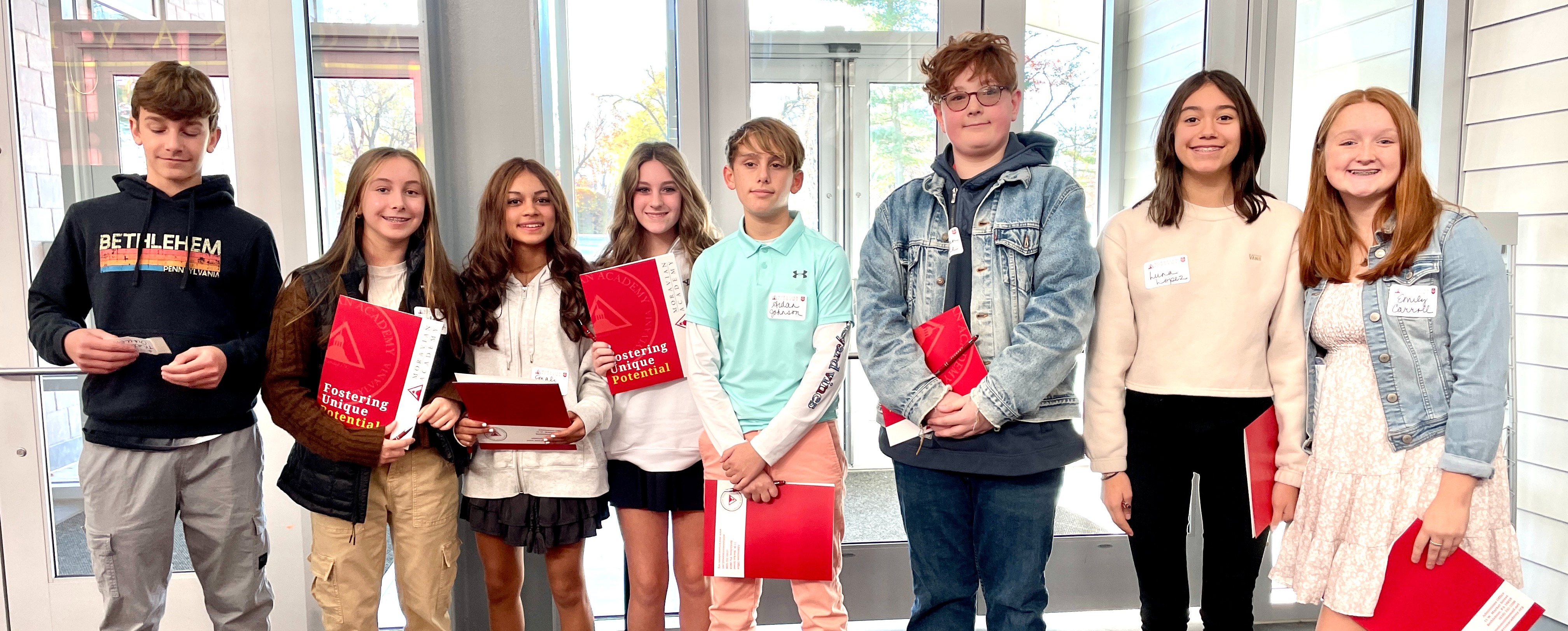 For eighth-graders, visiting the Merle-Smith Campus allows them to truly envision themselves in the space. Students embrace their passions and curiosities at the upper school, and our eighth-graders were privy to a window into navigating our physical space and the many academic and extracurricular opportunities that await them.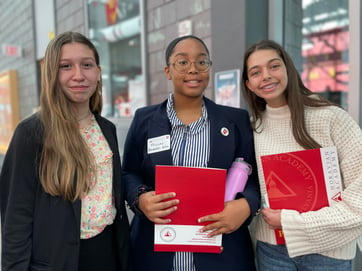 We invited all students to our Melhado Dining Room where they got first dibs in line for lunch. Many of their friends found them in the dining area to say hello and to answer any questions that they might have.
All of our eighth-graders are invited to come back and spend more time with us if they wish! Full-day shadows can be set up by contacting Ingrid Gerber in Admissions igerber@mamail.net.
We hope they enjoyed their visit as much as we enjoyed having them at the Merle-Smith Campus!