Fourth Grade Studies Sprague Dawley Albino Lab Rats
Our lab rats have arrived! We received two Sprague Dawley Albino lab rats (sisters) that were born on October 13th for our fourth graders to study in their nutrition unit.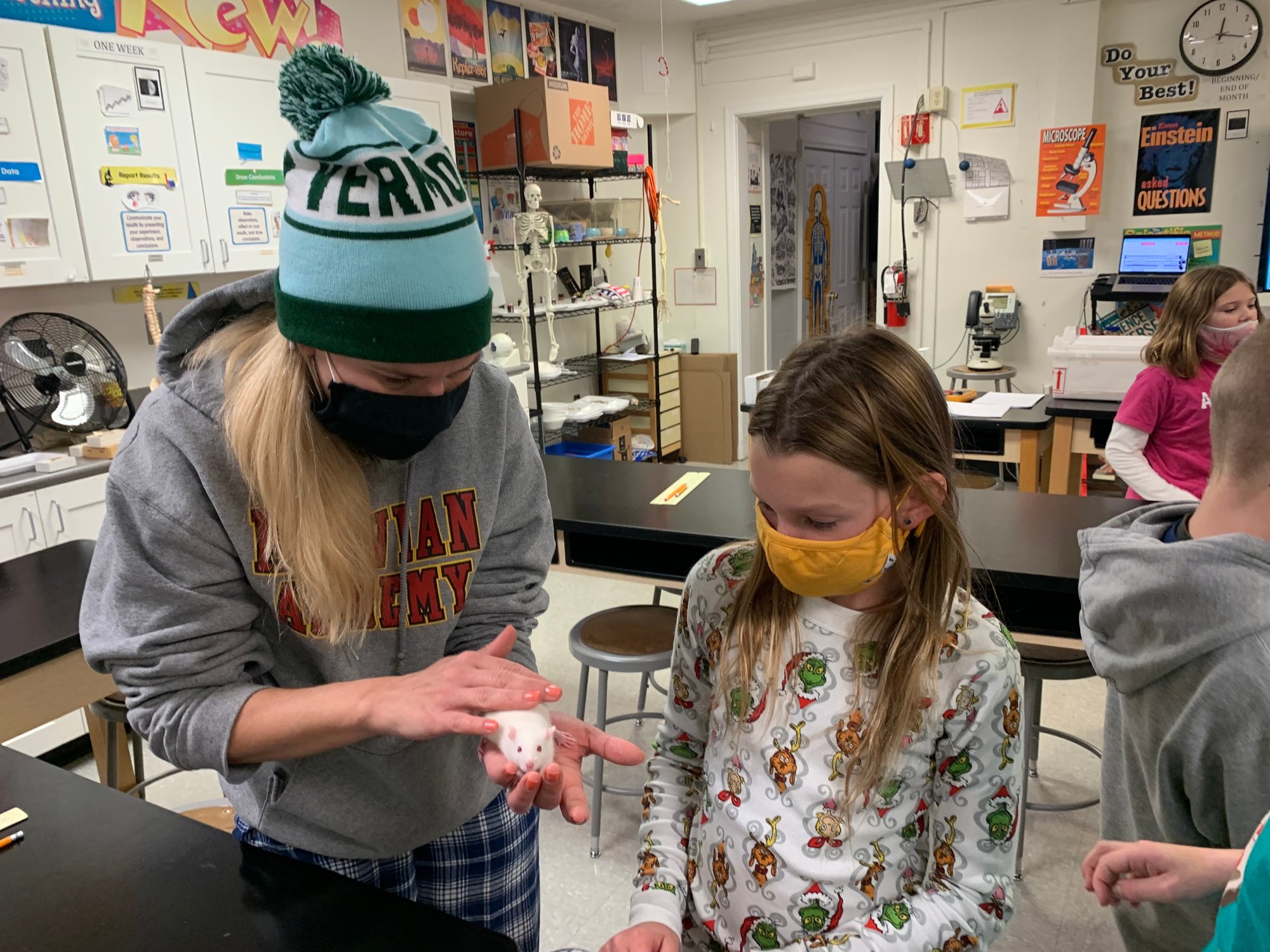 The rats will be carefully measured, weighed, and observed over the course of a month to determine the effects of diet on growth, development, and behavior. Upon the conclusion of this experiment, the rats will be offered up for adoption to a welcoming fourth-grade family. During this experiment, we will also observe how fourth graders fall in love with rats!