Honors Chem Gathers Data, Experiments with Gas Laws
Students in Honors Chemistry used gas pressure sensors and temperature probes to explore the properties of gases.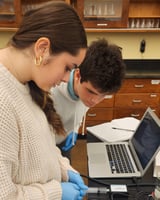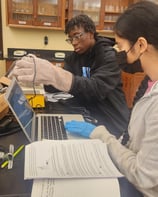 In particular, students were tasked with determining the mathematical relationships between pressure, volume, and temperature using experimentally gathered data. Following their data collection in class, students will then graph and manipulate their data through Google Sheets to determine Boyle's and Charles' Law.