Magical Mythical Bees with Tassia Schreiner
Our kindergarten through second grade students had the opportunity to meet an inspiring author and illustrator on Thursday afternoon.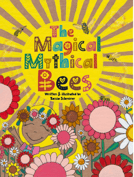 During an assembly, author and illustrator Tassia Schreiner read her wonderful book The Magical Mythical Bees, shared ideas for how students could help to support these important pollinators, and answered several questions from our curious students.
Tassia is offering signed copies of her book to our community at a special discounted rate of $6.00 per book. If you are interested in getting a signed copy of The Magical Mythical Bees, please fill out a Google form below. The cost of the books will be charged to your student account.