Rohan Mehta '23 Launches EsoLang Conference with World Science Scholars
This is not your typical high school hackathon. From September 23-25, 2022, teams of up to five students from around the world will gather to solve hard programming problems, engineer creative solutions, and listen to interactive, world-class lectures.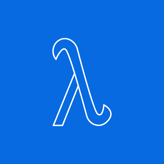 This is all part of the EsoLang Conference, a virtual programming language conference that uses "non-mainstream languages to beat the averages," led by and designed for high school students, including Moravian Academy's Rohan Mehta '23, who founded EsoLang with fellow World Science Scholars and coding enthusiasts. (Rohan was named a World Science Scholar earlier this year.) Jewel Kislin '23, a member of MA's Computer Science Club, is also a part of the conference.
The EsoLang Mission
The high school computer science curriculum is entrenched in old, boring programming languages. Students have no idea of the diversity of programming paradigms out there: from functional, to array-based, to knowledge-based programming. Most have never even heard of pattern matching, macros, or higher-order functions! We want to change this.
With the help of innovative companies who make use of non-mainstream languages to beat the averages, we are hosting a programming language conference to do exactly that, led by and designed for high school students. As programming guru Alan Perlis once said, "A language that doesn't affect the way you think about programming, is not [one] worth knowing." We promise that if you attend the inaugural EsoLang Conference, your programming worldview will be flipped upside down!
What can students expect from EsoLang?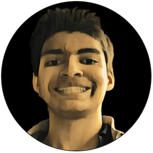 According to Rohan, "It is an opportunity to explore computer science in ways that are not really offered in high school - not just in Moravian, but really everywhere. Especially if people feel confident with a language like Python, and want to take their skills to the next level, this is a great opportunity!
Registrations are encouraged by late August, so sign up today for this unique computer programming experience.