Earth Day 2022 Swain Campus Clean Up
After their town hall meeting, members of the sixth, seventh, and eighth grade joined forces with the Green Team to clean up our campus.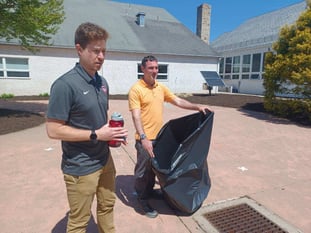 With big trash bags in hand, each grade covered a different space on campus and picked up as much litter, garbage, recycling, and trash as they could find.
A big thank you to these students for working to make our campus, community, and environment a cleaner place and demonstrating support for environmental protection.