Fifth Grade Coat Drive Warms Hearts and Bodies
The fifth grade coat drive warmed the hearts and bodies of those in need in the Lehigh Valley.
Downtown Campus students in first through fifth grade donated gently used children's and adults' coats, snow pants, winter boots, gloves, mittens, scarves, sweaters and fleeces. Fifth-graders organized all the items donated into bags over a number of days. There were so many things collected!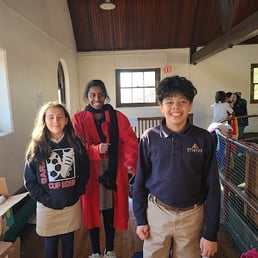 On Monday, December 19, Kathleen Trimble from Pinebrook Family Answers arrived to fill her SUV with a carload of warm winter wear. Students in the Winter Exploration clubs helped her load the car with the bags of warm winter clothing.
Fifth grade would like to give a heartfelt thanks to the Moravian Academy community for their generosity.