Global Language Department Goes Beyond the Spoken Word
The Global Language department prepares students to communicate in the target language of their choice at an intermediate level of spoken and written communication, in addition to inculcating in them a passion for the cultures that the languages represent.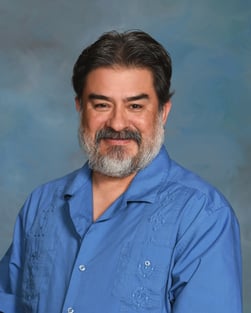 While learning language through grammatical and lexical study is necessary at a certain point, our goal is to get students to communicate in real-life scenarios, using all communicative skills: reading, writing, listening and, especially, speaking.
Our department believes strongly in preparing students for a global world rich from its many cultures, histories, and languages. It is to this end that our classes in levels 1 to 3 focus on language acquisition while also inculcating the many cultures living within each. From music and film, to festivals and literature, and more, students get a rich experience and learn to talk about themselves and this exciting world around them in the target language. Upon reaching the "fourth year" or "advanced electives", students in French and Spanish can participate in a variety of courses meant to expand their knowledge of culture, literature, music, history, culinary arts, and more, within the context of each language. These courses often provide a more intensive hands-on and/or experiential environment to continue to learn the language through field trips, cooking experiences, music writing, filmmaking, and more. These courses, unique to our school here in the Lehigh Valley and among nearly all independent schools in the US, often will require research using international resources further exposing students to the global community.

After a year of the advanced electives, students may choose to continue to take additional advanced electives or, upon recommendation from their instructor, they may take the AP Language and Culture course that prepares them for the AP Language and Culture exam in their target language. There is no particular preferred path based on academic rigor, as both continue to work on students' communicative skills. In fact, throughout the language learning process, starting in Level 1, each student is evaluated in all communicative skills, including having an Oral Proficiency Assessment at least twice per semester. Students are tracked on their improvement from one semester to the next, no matter their teacher or language. We aim to have students finish our program having at least reached the level of Intermediate Low. While our language requirement is 3 years, we strongly recommend taking four years, not only to reach – or go beyond - the Intermediate Low threshold, but also as an important tool in working to become a multicultural and multilingual global citizen. These efforts and structures have proven fruitful, not only on AP exam scores over the last decade, but also in how students are placing once they arrive in the collegiate realm.
For students who come from immersive, heritage, or native language backgrounds to our program, our advanced electives are a way for them to keep their language skills strong while still being able to complete their language requirement. While we are happy to have, say, a Spanish heritage student or a Spanish Immersion student taking the Spanish advanced electives, we also encourage them to embark on a new language, either French or Mandarin Chinese.