Kindergarten Learns the History of The Three Kings
Both kindergarten classes had the opportunity to learn about the history of The Three Kings and how this tradition is celebrated in Puerto Rico and many other countries.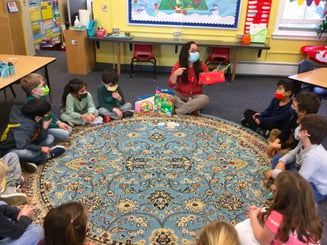 We read a story, viewed visual resources, and played the "rosca de reyes" game. Some of the countries that celebrate this date are: Argentina, Mexico, Dominican Republic, Puerto Rico, Paraguay and Uruguay. In some countries, such as Mexico, they also enjoy the so-called Rosca de Reyes, a Spanish tradition, which is enjoyed with alotes, chocolate or coffee.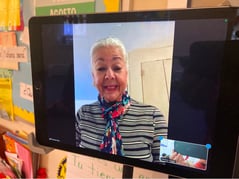 It is an occasion that we take advantage of to teach children the importance of knowing and respecting other cultures. The Spanish Immersion kindergarteners also has a special guest to our classroom via zoom. The grandmother of Rex Davies, she also shared her experience and why she celebrated the "Three Kings."