La santé mentale: A Mental health assignment for French 1, 2 & 3
In light of the uncertainty and stresses that come with a pandemic and being quarantined for over two months now, I decided to set aside what I would normally assign for homework this past cycle and instead make a conscious effort to focus on la santé mentale (the mental health) of my students.
We are all trying our best to stay calm, positive and even sane. We simply can't check off our to-do lists and take care of others if we do not first take care of ourselves. This made me wonder whether our young people are aware of the tools they can use to practice mindfulness at any point in life that happens to be accompanied by stress or anxiety.
This past cycle, I provided a myriad of resources including French guided meditations, French yoga videos, French journaling prompts, French poetry, and more. I also encouraged students to express their thoughts in French to a friend over Zoom, to write gratitude letters in French to teachers who have made a positive influence on their life, or simply write down what they are grateful for using the language they've been acquiring since September. What I received was very heartening.
Here are some anonymous examples of how our students have taken care of themselves en français recently and what it's meant to them to be able to have their mental health highlighted:
A gratitude letter to an MA teacher: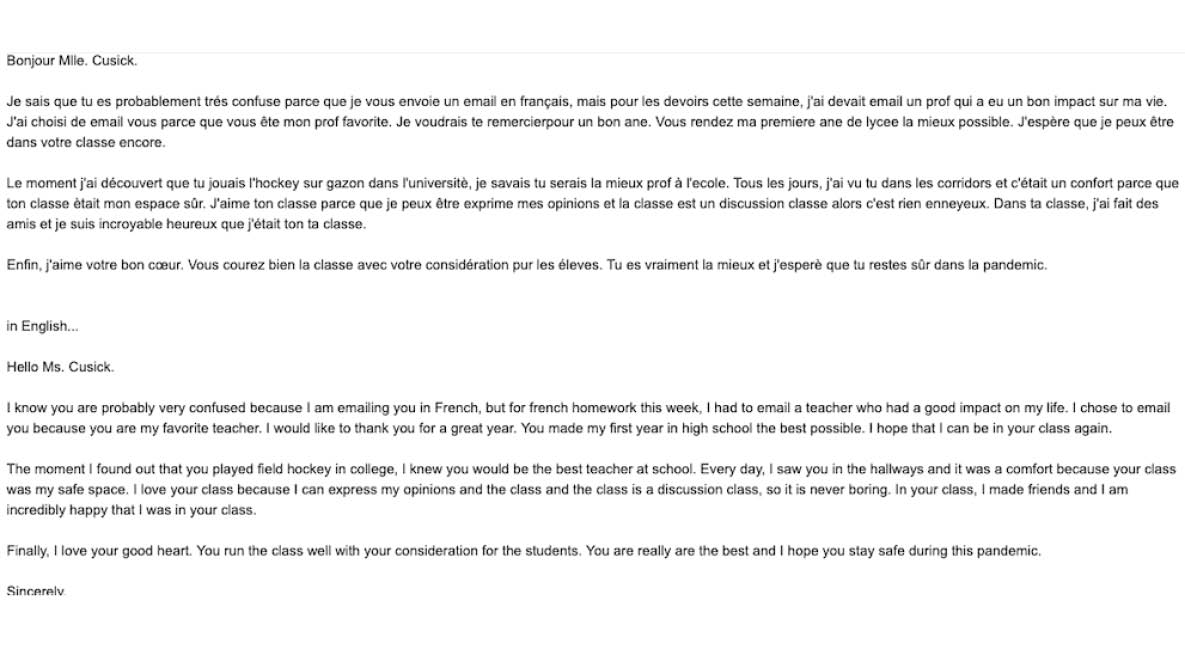 A French yoga video from France that one student followed:
A French yoga video from Québec:
Me, my girlfriend, and her mom followed this Yoga regiment. Although it was in French, I found myself not struggling too much. Overall, I'm happy this was an assignment, and I had fun completing it!
Discovering and translating French poetry to calm and expand the mind: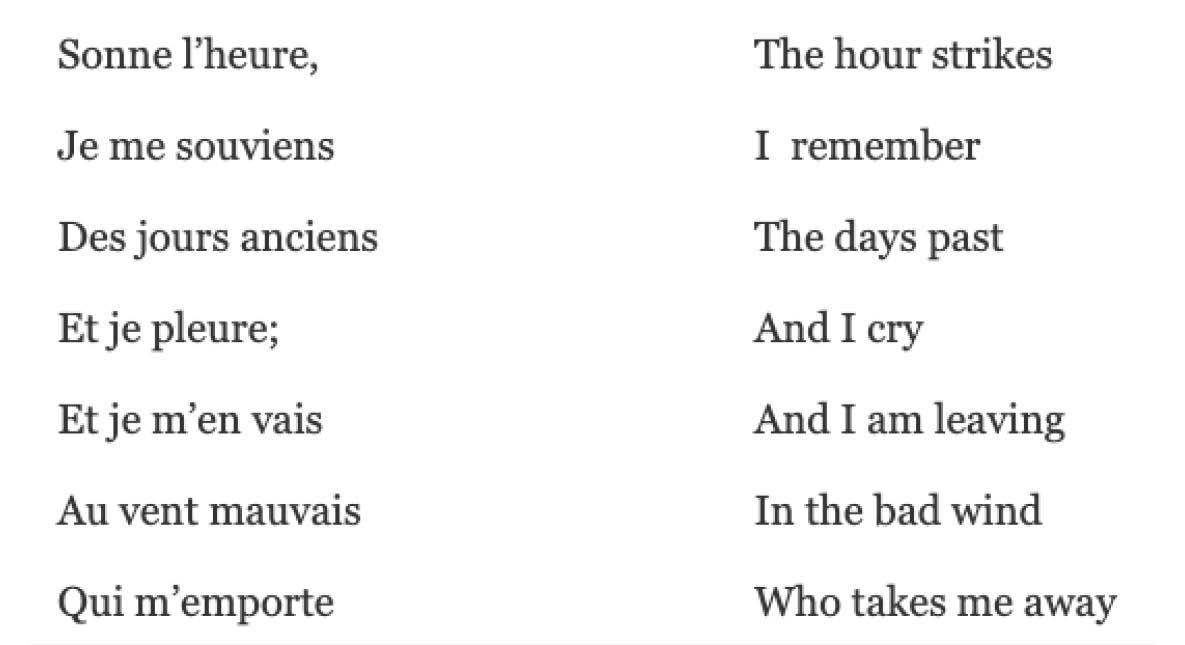 Creating music playlists to match each feeling that may arise: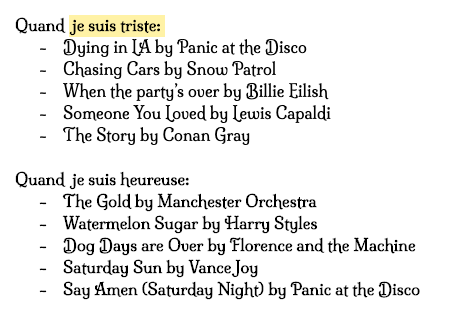 French meditation + A kind reflection:
"I would like to thank you for changing the cycle homework for this cycle and actually considering mental health. This is a topic that many teachers don't discuss or even consider for their students, so I appreciate you doing this so much. Personally, I'm someone who is too shy to tell my teachers when I need a break due to mental illness, or if I feel way too overwhelmed out of fear of backlash, so thank you so much! I really hope that you are doing well physically and mentally during this time."