Ninth Grade Explores Places of Worship Across the Lehigh Valley
On the blustery winter day December 2, 2022, the ninth-grade class embarked upon a local yet cosmopolitan excursion to various places of worship.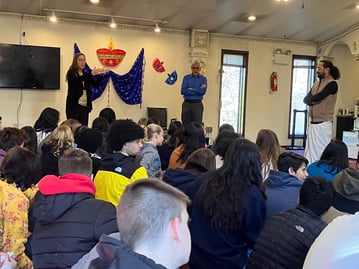 In doing so, they were offered the unique opportunity to immerse themselves in the ideas and topics they have grappled with in history class during their religion unit. The trip began at the Hindu Temple Society located on Airport Road, not but ten minutes from campus, where the chairman of the board and professor Pattabi Neelakantan along with two priests welcomed the Moravian community with palpable enthusiasm after the annual visits had been cancelled for the duration of the pandemic. In this brightly lit and colorfully decorated place of worship, the students engaged in a lively question-and-answer session with their hosts, followed by an observation of the arti prayer ceremony in which thanksgiving is offered to the Deities.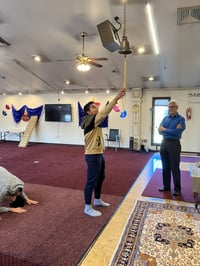 Before splitting into groups, each of which visited a separate mosque in the Lehigh Valley, students and faculty enjoyed their lunch with the added gift of samosas and ice cream. Upon arrival at either the Respect Graduate School or the Muslim Association of the Lehigh Valley (MALV), the groups witnessed sacred Muslim prayer services and listened to sermons that animated and embodied the tenets of Islam they discussed and studied in their World History I classes. At MALV, imam Daniel Hernandez graciously shared his story of conversion and thoughtfully answered any of the ninth graders' questions about the customs, scripture, and values of the Muslim community.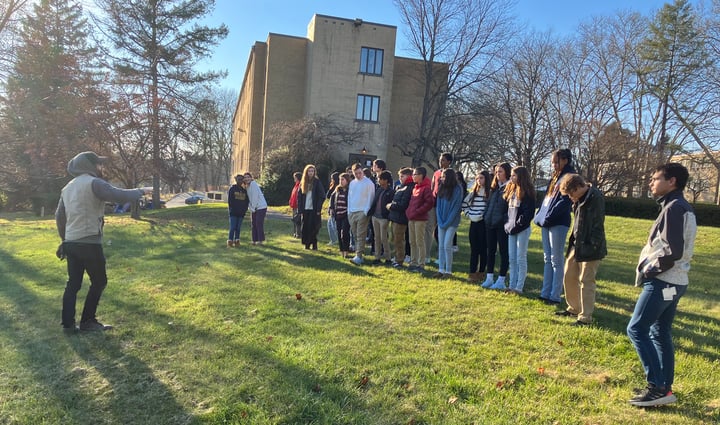 Lastly, the groups departed for their final, respective experiences at either Brith Sholom synagogue where they experienced Judaism or the Monocacy Farm Project run by the Catholic congregation of the School Sisters of Saint Francis.