Middle School Art Elective Crafts Gingerbread Houses
Students in Mrs. Beil's studio art elective created beautiful gingerbread houses out of cardboard and paint.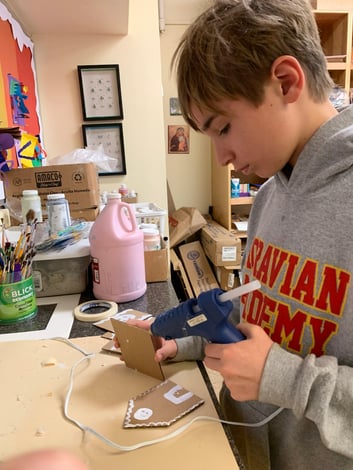 While they are not edible, they certainly helped these students get into a festive spirit. These houses will be hung on the Downtown Campus Middle School tree as ornaments as soon as they have been completed. During the next elective period, students will be adding decorative craft materials to mimic candy canes, gumdrops, and other gingerbread decorations.