Red & Gold Games 2022
On Friday, September 16, Moravian Academy held its annual Red & Gold Games for Downtown and Merle-Smith Campus students.
"I'm so glad that we were able to have our 23rd annual Red & Gold Games in our usual setting this year," says Becky Miller. "It's wonderful to see the faces of the students enjoying themselves. It makes all the planning worth it to see the smiles and school spirit."
Students from the Downtown and Merle-Smith Campuses competed in friendly competitions to earn points for their team's color: Red or Gold. There were games like tug-o-war, hippity hop relay races, cup-stacking, and the popular cage ball race.
This is also a special day for the Class of 2023, as they meet their first-grade buddies in person for the first time.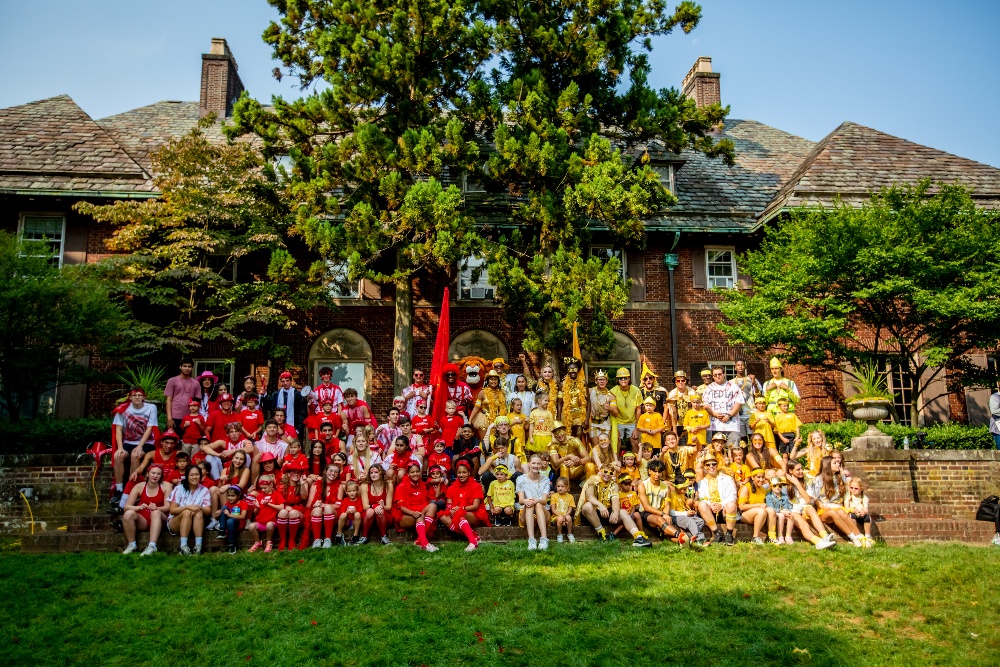 Then, students gathered in the Athletic and Wellness Center to cheer on their color's team in the Captain's Challenges. After the games, students enjoyed a picnic lunch.
Eventually, we tallied the points to announce the 2022 winners of the Red & Gold Games: THE RED TEAM!
Even though today we celebrate the Red Team, everyone on #TeamMoravian is a winner in our book. See more community-sourced photos in the album below.