Seniors Compete at Quiz Bowl High School National Championship
Four seniors attended the Quiz Bowl High School National Championship Tournament in Atlanta, held from May 27-29, 2022.
The team, comprised of Eric Jackson '22, Yiyi Chen '22, Samit Mohapatra '22, and Divik Verma '22, made it to the playoffs, finishing 82nd in a challenging field of 272 competing teams.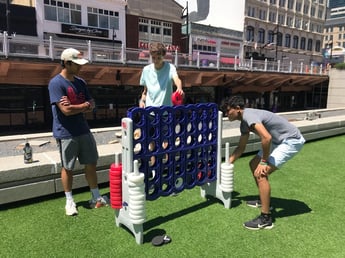 After years of grueling hard work and Protobowl, it was cathartic for the team to play one last tournament with each other, and they were glad to perform well in such a difficult tournament, placing the highest Moravian's quiz bowl team has in over a decade. While in Atlanta, they appreciated many facets of the city by, among other things, playing a round of giant Connect 4 and trying traditional southern fried chicken.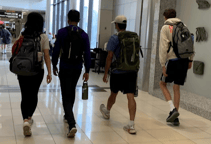 The graduating seniors can't wait to see what Moravian quiz bowl team achieves in the coming years, and will be cheering them on from afar.