SIP First Grade Has Holiday Fun with Spanish I
First-graders in the Spanish Immersion Program ventured to the Merle-Smith Campus where they visited students in Profe del Real's Spanish 1 class.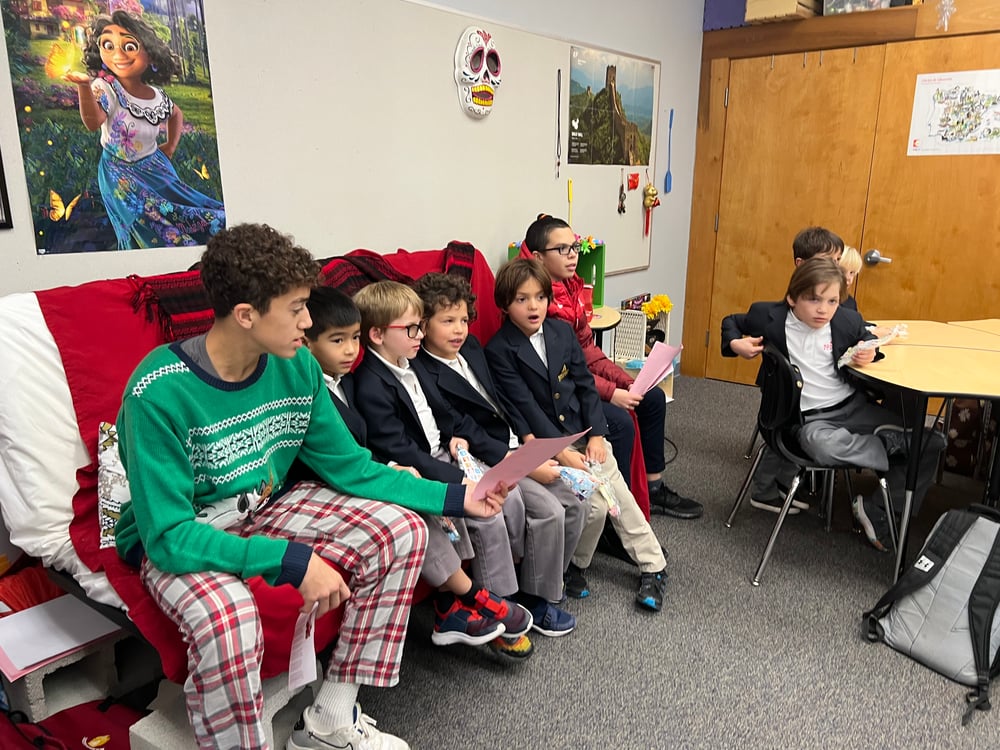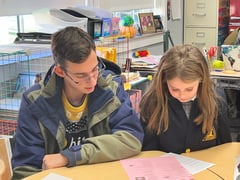 We sang the carols "Burrito Sabanero," "Feliz Navidad," and the Hanukkah Song, "Ocho Kandelikas." We also read a bilingual version of 'Twas the Night Before Christmas, and then asked questions in Spanish of each other and then played a vocabulary game with animals.