DECA Day with the Philadelphia 76ers
On Monday, 11/8, eight DECA members attended the 76ers DECA day at the Wells Fargo Center in Philadelphia.
During the trip to Philly, our 8 DECA participants completed a case study involving the advancement of marketing opportunities and product development for the 76ers. In addition, we were able to engage with a panel of three speakers from the ticketing, sales, and marketing departments of the 76ers.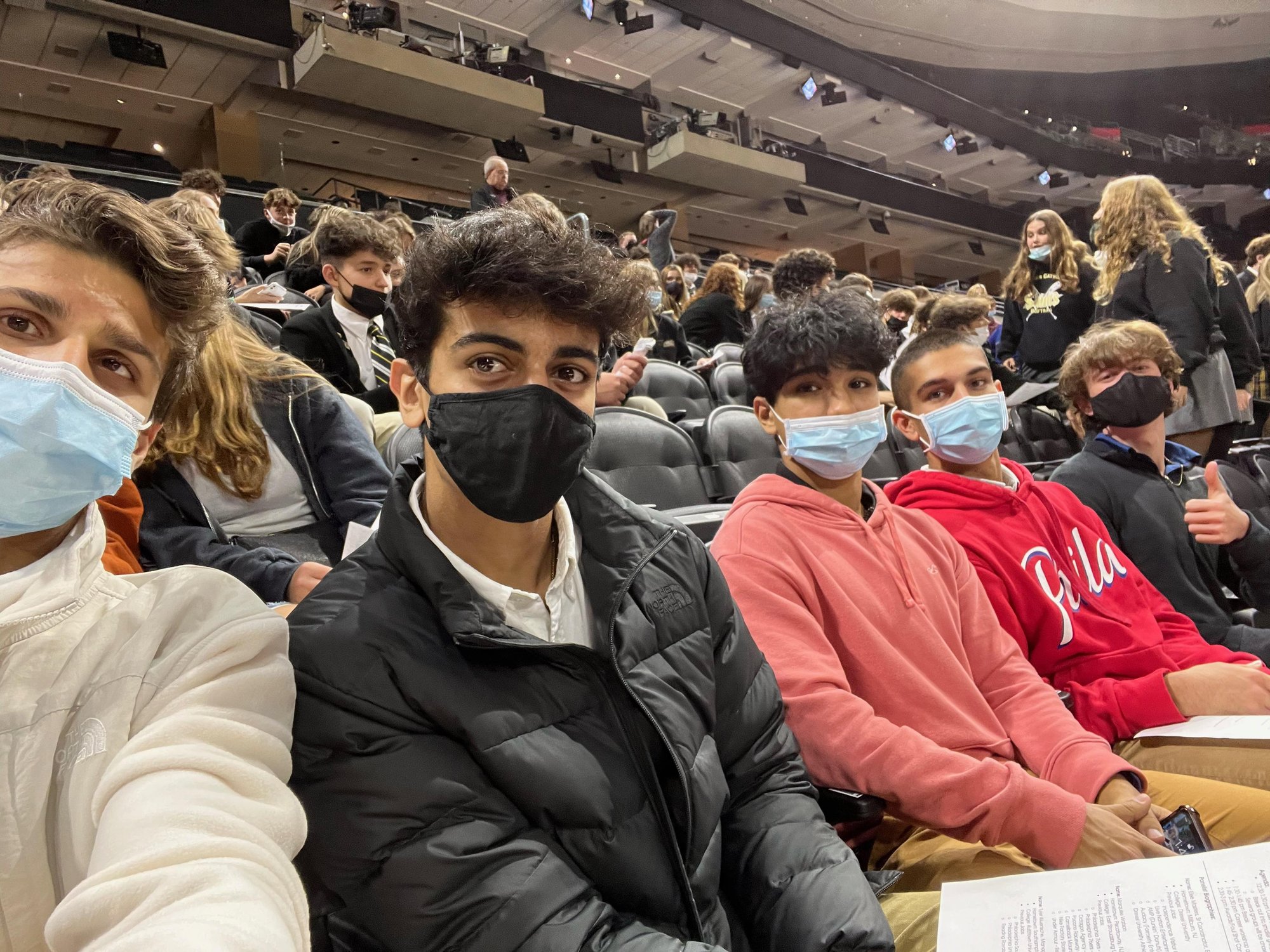 In the evening, we reentered the stadium at 5:30 PM to see warm-ups and watch the players enter the court from the tunnels. Seven of our eight participants had the chance to watch the 76ers game, a few of whom saw Derrick Rose from only an arm's distance away and met George Niang's parents in the family section.
This experience was great for our DECA members because we were able to learn about the marketing side of sports management and enhance our networking skills by working with students from other schools on a case study.

The members who attended were Jai Ailawadi '22, Vincent Menichelli '22, Hildi Kurlansik '23, Tayden Miller '23, Drew Mariani '23, Lindsay Williams '23, Kazi Hossain '23, and Roshen Gandotra '23.
---
DECA Inc. is a 501(c)(3) not-for-profit student organization with over 152,000 members in all 50 United States, Canada, Guam, Puerto Rico and Germany. The United States Congress, the United States Department of Education and state, district and international departments of education authorize DECA's programs.