Chromatography in AP Chem
Students in AP Chemistry investigated paper chromatography this week.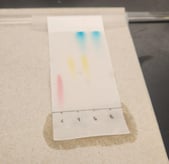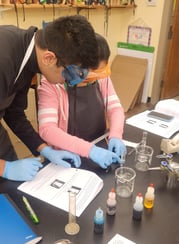 Utilizing different FD&C food dyes and solvents, students investigated how to separate liquid-liquid mixtures and determine the differing levels of attractions between the dyes and the solvents used in the experiment. By calculating retention factor values by measuring the distance travelled by the dyes on the chromatogram, students will extrapolate information related to polarity and intermolecular forces.